Home:Why Zetasoft : Expertise In Planning & Transition:Operation
OPERATIONS:
Our Strengths In Running Core Operations
At Zeta Softech, operations goes beyond managing the work flow and managing the people, it embodies the personalized, specialized, domain expertise laced service that we offer to our customers.
Our Mission
Zeta Softech is a Data Support Services & Solutions Company working to transform the delivery of end to end Data services by providing innovative, high quality and high value support to Corporate, e-Publishers, and all other customers around the world. Zeta Softech's service design is driven by profitability and its service delivery is driven by reliability. Zeta Softech is committed to delivering value through superior process design, committed staff and domain expertise.
Our Delivery Model
Operations is central to our delivery model and straddles how we manage Quality, Training and Management Information Reporting.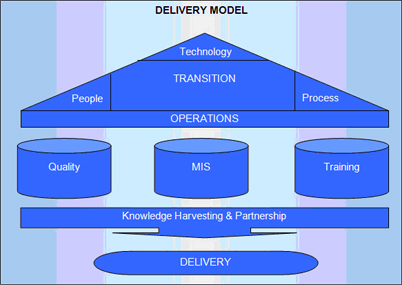 Email : info@zetasoftech.com
Call us : 0712-2240594
0712-2249801
Skype : msw.zil
Yahoo : malswa2003@yahoo.com